When you think about someone growing up as Diana Ross' daughter, it is easy to think that with that much fame around you, the person would grow up spoiled, yet Tracee Ellis Ross is anything but. If anything, she comes across as one of the most well-grounded actresses in the business. If you are interested in hearing how she rose to fame over, you can listen to her in-depth interview from August 2017 on Awards Chatter with Scott Feinberg from THR. I however am more interested in the current situation, Ross is another example of a woman being paid less than her male counterpart.
Recently the public came to find out that Mark Wahlberg was paid $1.5m for reshoots for the film All the Money in the World, while his co-star Michelle Williams was paid $1000. The pay wage gap in Hollywood between men and women has been an issue for a long time, however at this time Hollywood is going through a Renaissance, a chance to course correct an unfortunately very off course industry. From multiple cases of sexual assault, harassment and intimidation to the issue of unequal pay, it make sense that Hollywood actresses aren't only using this momentum to fight sexual misconduct, but also taking the time to address inequalities of all kinds.
With that said, Ross being paid less than Anthony Anderson is not only unjust, but it is ridiculous. As much as Anderson has produced solid work over the years (from Hang Time on TNBC in the 90s, to his stint on The Shield, followed closely by his Law & Order), Ross has an equally impressive resume of movies, television and stage time. With the series Girlfriends alone, she should have pay on par with Anderson. Sadly this is not the case and Ross is rumoured to be looking to supplement her black-ish salary by working on other shows.
Ross has since released a statement regarding the rumours:
— Tracee Ellis Ross (@TraceeEllisRoss) January 21, 2018
Ross' character Rainbow is the matriarch, a doctor and often the voice of reason on the show – she is as important to the story as Anderson's Andre Johnson. I will agree that the story is often told through the lens of Anderson's character, but that was predominantly a season one trope and since then the show has moved past that focus, and the need for his narration (something I personally never thought they needed – this isn't The Wonder Years or How I Met Your Mother).
Should ABC decide not to raise Ross' pay to meet that of her costar, I think they are making a mistake. Although Anderson is an executive producer and was attached to the series early on, Ross was brought in by the show's creator Kenya Barris, who knew her work from writing on Girlfriends in the mid 2000s. From the show's inception, her talents were recognized and requested by the person who envisioned the show, something that doesn't always happen in Hollywood. On that reason alone, I believe it speaks volumes to the importance of Ross' contribution to the show as her character. What would also be helpful is if the entire cast of black-ish agreed and supported Ross. There has been no comment yet from Ross' fellow castmates, but If the cast of Friends can rally together for everyone to get equal pay, I would hope the same from actors in our community.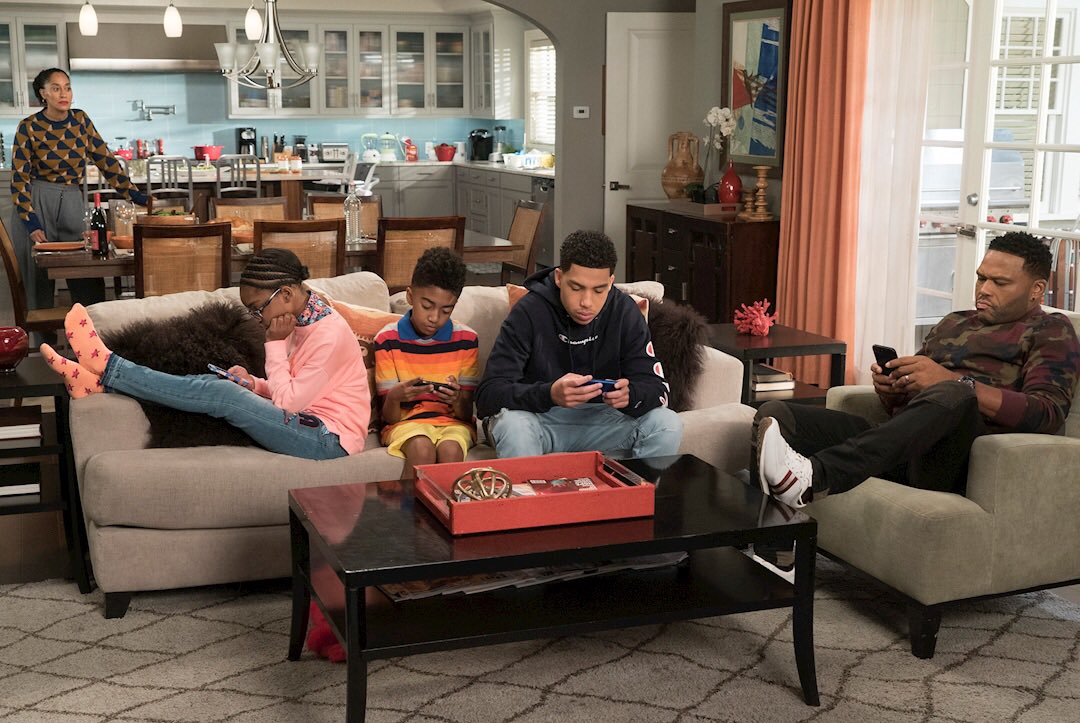 Hollywood, like most industries, is run by old structures and ideas, with folks who say "if it ain't broke, don't fix it". But it IS broken, and now is the time to address the flaws and fix it once and for all. Paying Ross a fair salary on scale with her costar is a good start.
Tracee Ellis Ross might be the next Hollywood actress to join the watershed movement for pay equality. In its story about the way women are fighting for equal pay for equal work in Hollywood, The Hollywood Reporter revealed that Ross makes significantly less than her black-ish co-star Anthony Anderson. The actress is in the process of negotiations for her fifth season contract and is arguing if the show can't bring her up to Anderson's pay level, she'll do less episodes to allow her to appear as a guest star on other shows to make up the pay difference.
Source: Tracee Ellis Ross – Verified Twitter Account
Source: Tracee Ellis Ross May Appear Less in 'Black-ish' Due to Unequal Pay – Hollywood's Black Renaissance
Piece written by Brian Doc Holidae for FranklinArmstrong.com
Edited by